Featured ARTICLES
Taipei Taiwan Travel Guide for First Timers

By

Bob Tom​If you are planning a trip to Taiwan for the first time, there are several areas worth visiting to make the most of your trip. While there are multiple beautiful, historic areas, the following are my favorites for Taipei travel. Please feel free to use this as a sort of personal Taipei travel guide when planning your Taipei vacation....READ MORE

---

HOW TO FIND YOUR STYLE
09.06.16

Fusce id libero at dolor dignissim porttitor. Donec eu nisi ac purus vehicula sollicitudin ac vel est. Nunc maximus augue eu tortor efficitur ornare at at elit. Cras felis urna, ullamcorper in sollicitudin sed, tempus non ipsum.

A RIVER NILE CRUISE IN EGYPT
1/12/2018

A River Nile Cruise in Egypt

By

Rohny Jones

​​Sometimes life gets so hectic that everyone needs a breather. Go on a trip. Explore the world. Discover new places. See the ancient wonder of the world in Egypt. Egypt is a stunning country in the Middle East filled with ancient history and rich heritage. From the royal Pyramids, to the massive tombs and necropolis, to the majestic River Nile flowing through Egypt, to the austere Sahara Desert, to the perfect shores of the Red Sea, Egypt is a place not to be missed. ...

READ MORE

---

OUR FAVES: PURSES & BAGS
09.06.16

Aenean ipsum est, ornare bibendum tempor vel, aliquet at nulla. Cras a nunc sed dolor maximus interdum. ​Proin augue arcu, iaculis at lobortis id, feugiat id ex. Aliquam id urna justo. Fusce pretium mauris sem, et lacus lobortis ac.
Powered by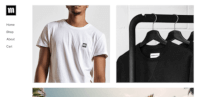 Create your own unique website with customizable templates.